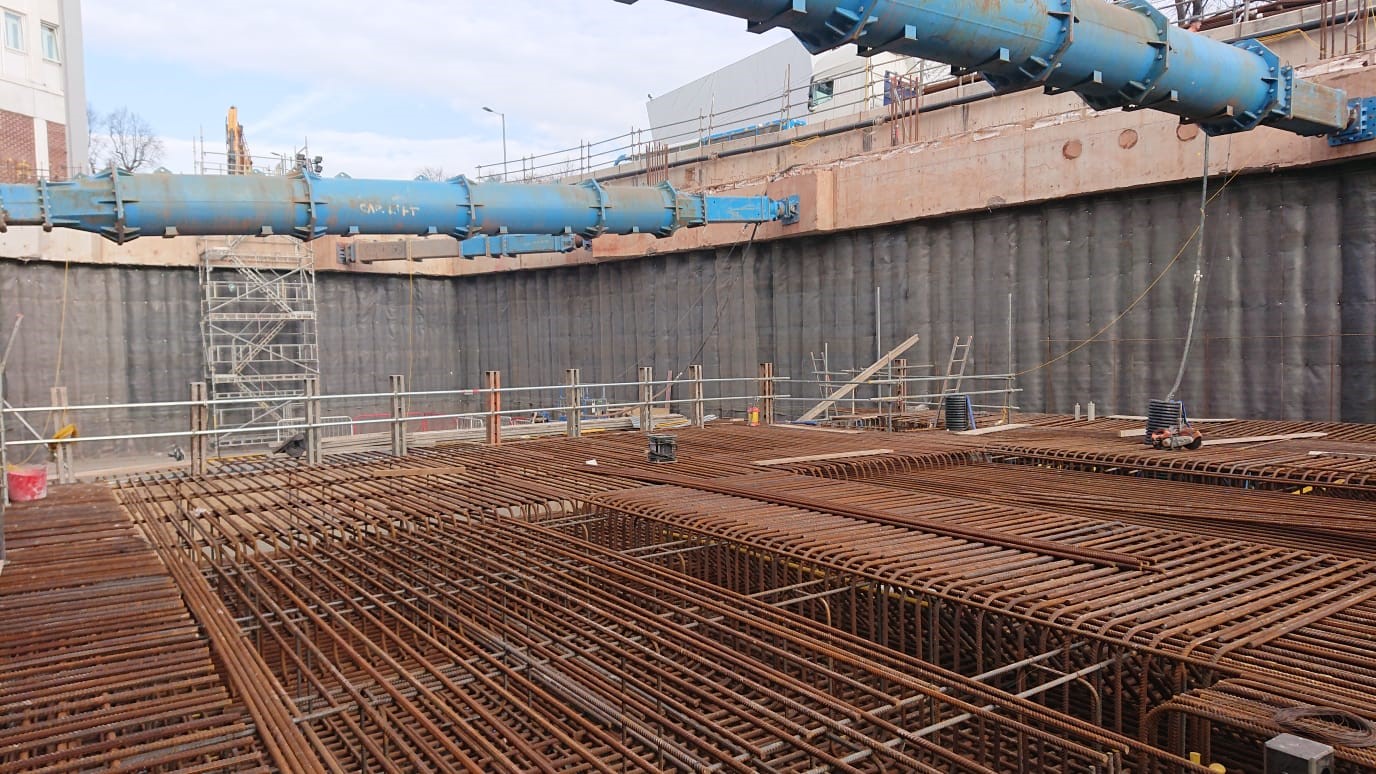 External Membranes
External Membranes come in many forms, from pre-applied fully bonded systems, installed before the placement of the concrete, to post-applied sheet applied membranes liquid roller or spray applied membranes, installed after the structure is formed. CCL can offer a bespoke design and/or supply and install service to ensure the most appropriate systems are utilised.
External waterproof membranes are applied to the outside of the structure, normally to retaining walls and the underside of the basement floor, known as the "substructure". When designing, detailing, and understanding these types of systems, CCL will always follow the British standard BS8102:2022 Code of practice for the 'Protection of below ground structures against water ingress' Type A (Barrier) protection.
The key to external membranes working efficiently and correctly, is to also consider the correct external drainage (land drains). Also, granular backfill around the retaining structure, which depends on your specific ground/site conditions and end usage of your retained project.
Applied in a multitude of methods, external membranes would typically be categorised as pre-applied membranes. Post-applied membranes and liquid membranes are normally used for the detailing element of the project (pile heads, dpc links, ground, and capping beams etc.)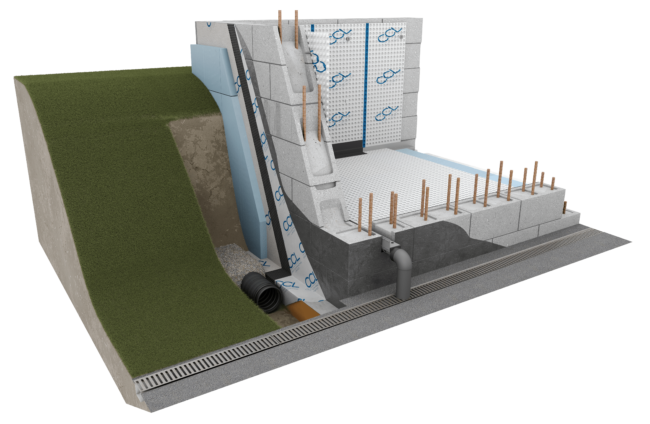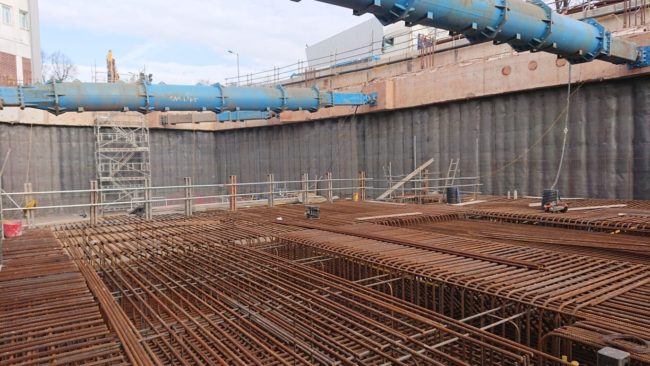 Pre-applied membranes are typically applied to suitable blindings, formwork, shutters, secant piles or permanent structures, prior to steel and concrete being placed, forming the reinforced concrete structure. This will often include a waterproofing additive, or an increase in the amount of steel reinforcement to limit permissible crack widths.
Post-applied membranes are typically applied to the concrete/masonry structure, prior to them being cast or built. These include self-adhesive sheet membranes and liquid-applied membranes. Liquid membranes can be applied by hand roller or as a spray. CCL springboarded into the industry on the back of a history of installing spray-applied membranes and still use the same specialist airless spray technology to such membranes today. This helps to increase productivity on site whilst providing a uniform and quality assured finish.
There is a famous court case in the waterproofing industry called Outwing Construction v Thomas Weatherald case of 1999. In short, the case involved a property tanked externally using a bonded sheet membrane which failed, allowing water penetration. The contractor, Outwing, was found not to be liable because the problem was caused by design failure, not workmanship. The court held that for a tanking system to work when water pressure came to bear, it would have to be defect-free, which the court held as neither reasonable nor realistic.
As suggested above it is therefore essential to assume that the external membrane will not be defect free and hence a combined waterproofing system should always be installed to habitable grade 3 environments. This could be by the addition of a 'type C' internal water management type system or 'type B' structurally integral protection (waterproof concrete).
It is essential that external membranes are designed and installed by a waterproofing specialist, with a suitable level of knowledge for designing waterproofing systems. CCL, with their team of CSSW (certificated surveyor in structural waterproofing) designers, have this knowledge and are always on standby to provide appropriate guidance and suitable design of the waterproofing systems. All the while ensuring continuity of the system is maintained to provide a continuous waterproof barrier to the entirety of the below ground structure.
Typical applications included:
Basement refurbishments
New constructions
Semi basement / lower ground floor construction
Lift / service pits
Infrastructure projects
Retaining walls
Carparks
Culverts
Sea walls
Buried structures
Flood mitigation
Remedial schemes
Design | Supply | Installation
Cast Contracting Ltd (CCL) is the UK's leading specialist in Design and Installation of all Waterproofing, Tanking and Ground Gas Systems across the United Kingdom. CCL prides itself on offering the highest level of service throughout the Design, Planning, and Installation process.
Structural Waterproofing & Ground Gas Solutions
---
CCL's in-house design team can offer a comprehensive proposal for all scenarios in line with BS:8102 and BS:8485.
CCL Guarantees
---
One of the most comprehensive Guarantees across the industry, taking full project ownership.
Heritage
---
Cast Contracting Limited is one of the longest standing industry specialists. As it is now part of the CCL Group of Companies, Cast Contracting Ltd has the additional stability and support with over sixty employees across the Group.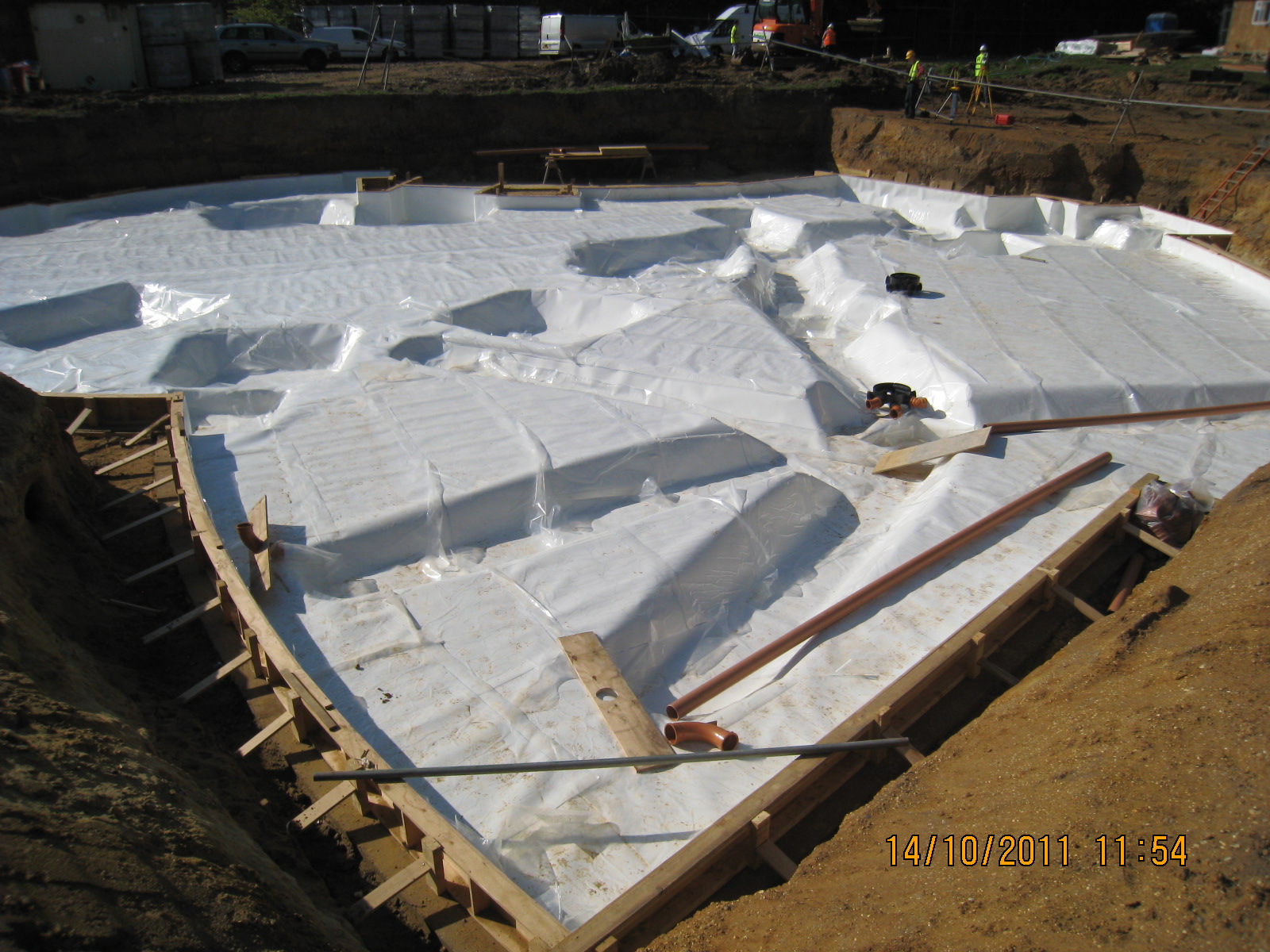 If you'd like to talk to us about External Membranes then please get in touch
Latest Projects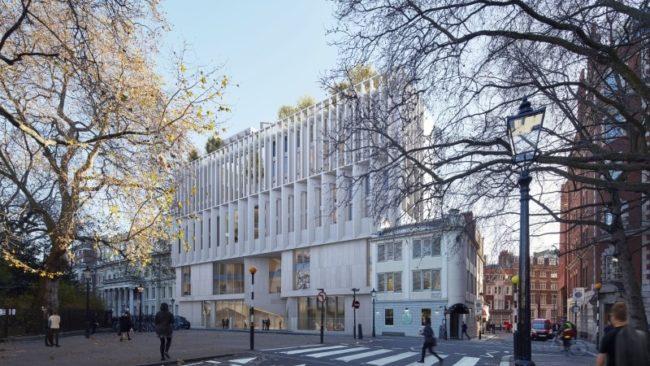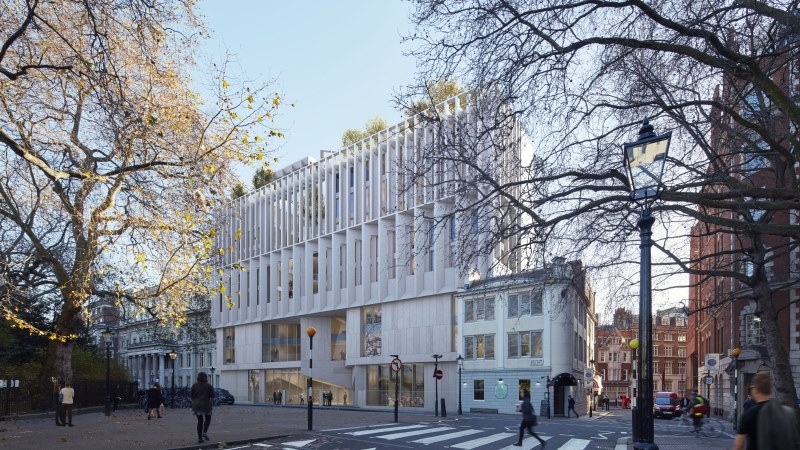 The Marshall Building, London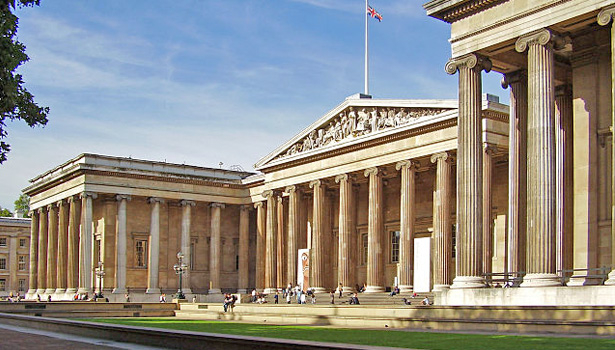 The British Museum, London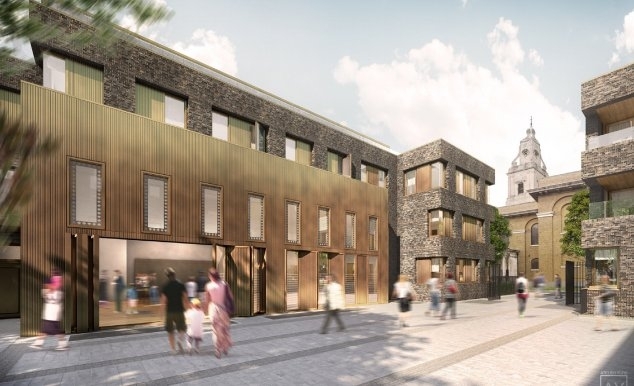 St John's Gardens, Hackney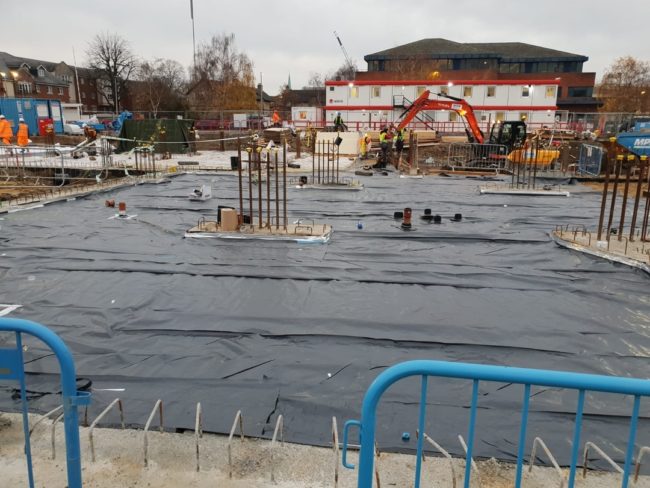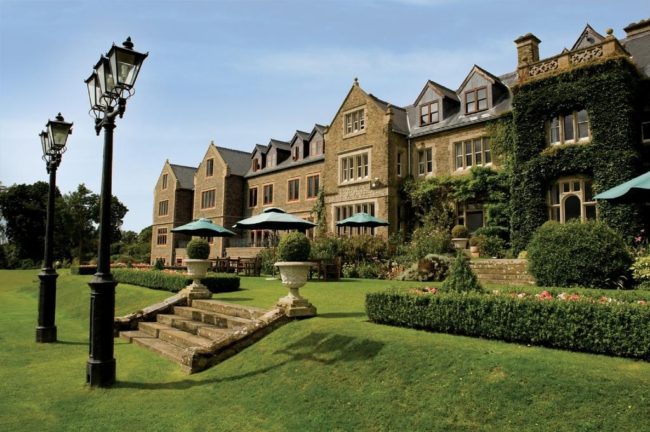 South Lodge Hotel & Spa, Horsham


Sidney Sussex College Cambridge University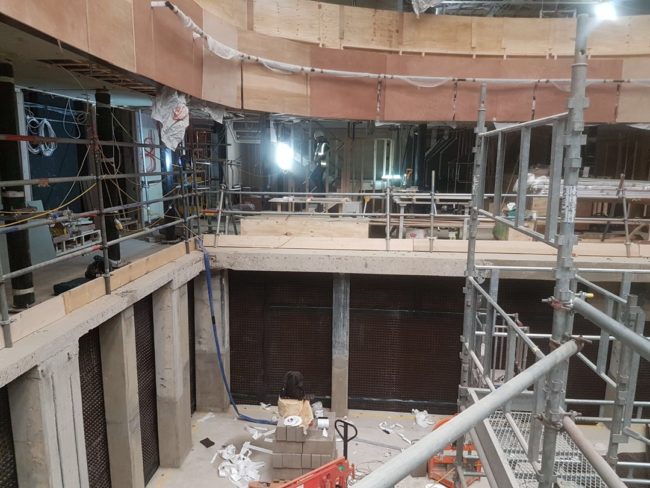 Royal Opera House Covent Garden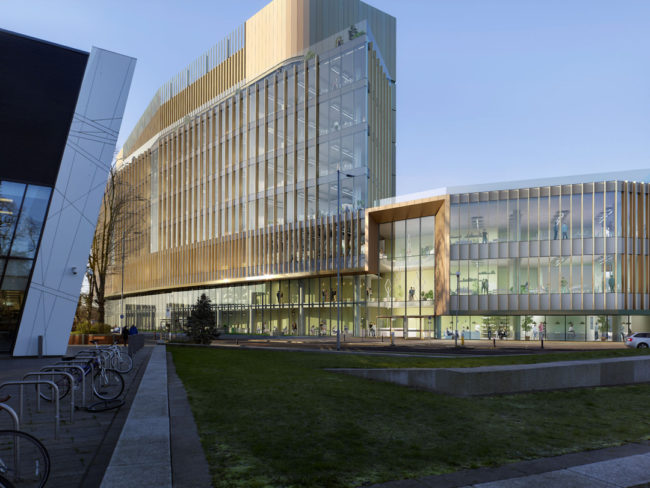 Paterson Building, Manchester
Customer Success Stories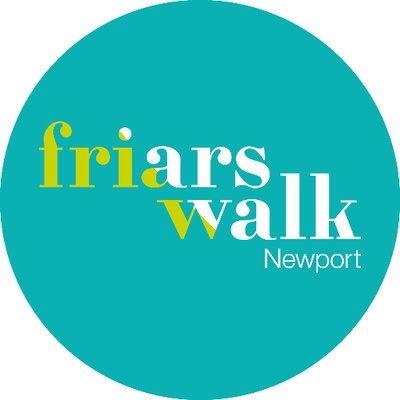 ★ ★ ★ ★ ★
Friars Walk
"The CCL team were incredibly conscientious and provided a 24-hour installation service to ensure our strict schedules were achieved. The team on site were very helpful and were able to provide solutions to overcome any problems encountered during the construction of the site. Nothing was too much trouble."

Lee Lovering, Construction Manager, Bowmer and Kirkland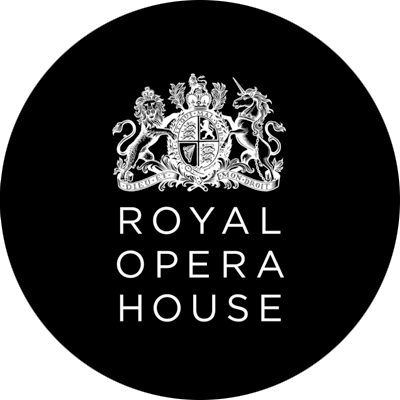 ★ ★ ★ ★ ★
Royal Opera House
"Cast Contracting's waterproofing expertise ensured that all of the critical waterproofing works carried out at The Royal Opera House were to the highest professional standard. The helpful and proactive team of applicators were able to deliver the waterproofing works to our strict installation programme whilst achieving a high quality of workmanship."

Tom Ogden, Site Manager, Careys PLC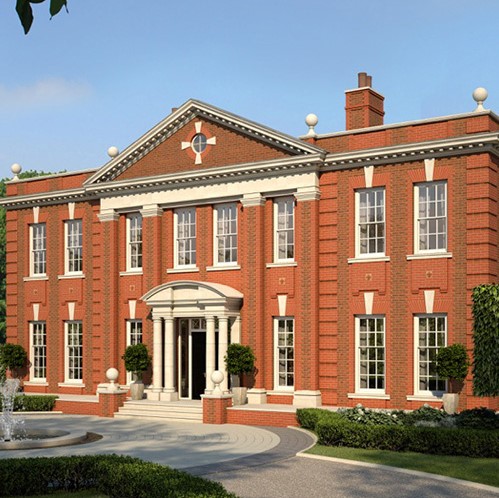 ★ ★ ★ ★ ★
Grosvenor House
"Grosvenor House was a complex domestic build located on a site that was very wet. The subterranean ground conditions were running sand and a potential ground water pressure of 5 tonnes per square metre expected to the RC basement structure. With this in mind we needed to have complete confidence in the company who would be providing the water proofing solutions, which we found in CCL. From their initial proposals all the way through to completion they were professional, helpful, thorough and cost effective. It is imperative as a luxury house building company that you have a watertight structure below ground. Due to the CCL solutions and implementation, there have been no such issues that have arisen since completion and that is invaluable."

Craig Riley, Contracts Manager, Charybdis Developments Ltd