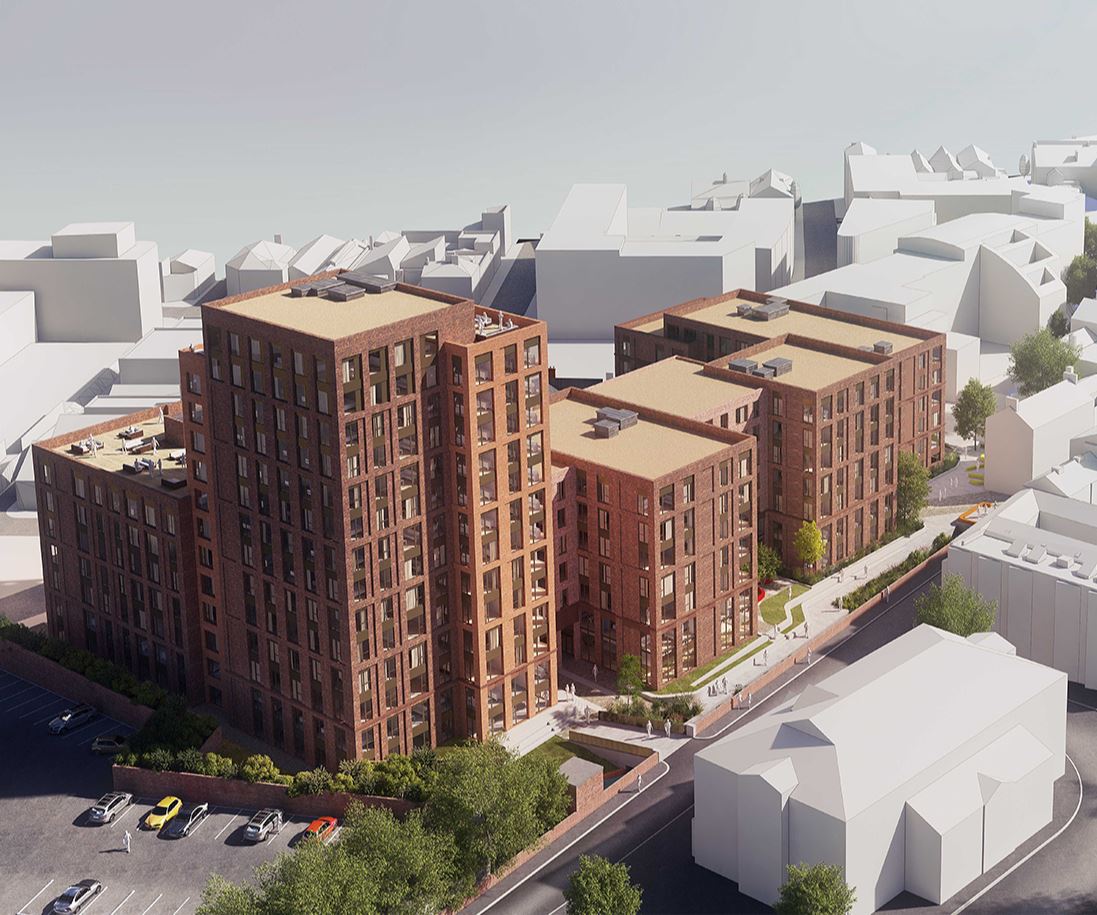 Sylvester Street, Sheffield
The Challenge
Cast Contracting Ltd were challenged with design, supply, and installation of a full gas proof system in the 335 apartments block loacated in Sheffield City Centre, Sylvester Street.
Winvic had a 99 week programme for the overall project, this concluded that CCL's services would have to be completed within a short time frame.
It was vital that both the design and installation processes were conducted correctly mand to a high standard, due to the site gas hazard potential characterised as CS2 (as outlined in BS8485).
The largely schemed project totalled over 3,000m2 of GP1and 500 linear metres of Premsil GMA.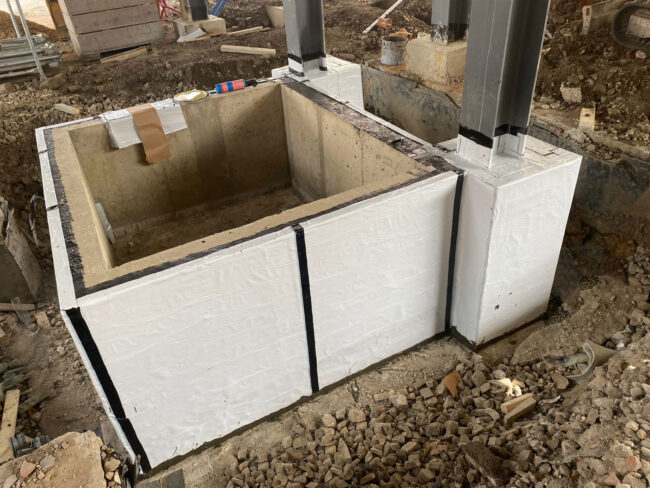 The Solution
The services provided by CCL were inclusive of ATAL GP1 gas proof DPM below the ground floor concrete slab, with Atal's Gas proof DPC and Premsil GMA Self-adhesive gas membrane terminating the system around the perimeter.
The whole system was independently verified by Geoshield. Ensuring the integrity of the membrane throughout CCL's installation.
This also provided guaranteed protection of the structure against methane, carbon dioxide and hazardous ground gases, providing full compliance with BS8485 and CIRIA C735.
Our Fast track programme resulted in the majority of the work being completed
within a few weeks.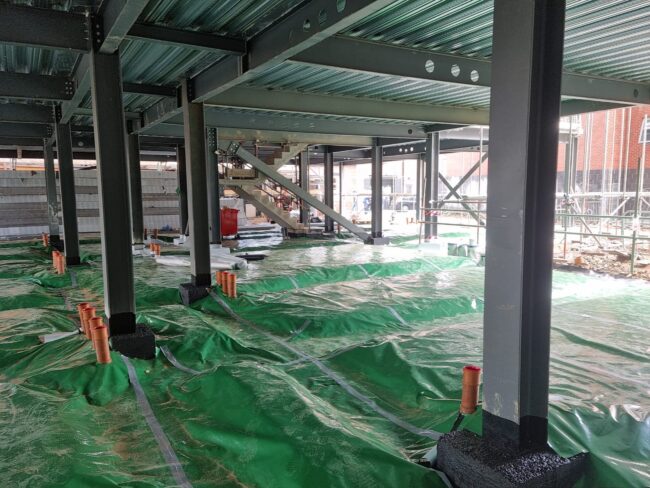 Client Testimonial
"Due to the small duration of time allocated to the gas proofing sector of the Sylvester Street project, we required a contractor who could provide a high-quality and efficient installation service, which would be guaranteed to last. The CCL team were able to offer an ideal solution, with their Fast Track programme, to suit the circumstances. The operatives from CCL continued to carry out the installation of this system to an exceptional level, in a professional and timely manner throughout."

Francis Cawley, Project Manager, Winvic Construction Ltd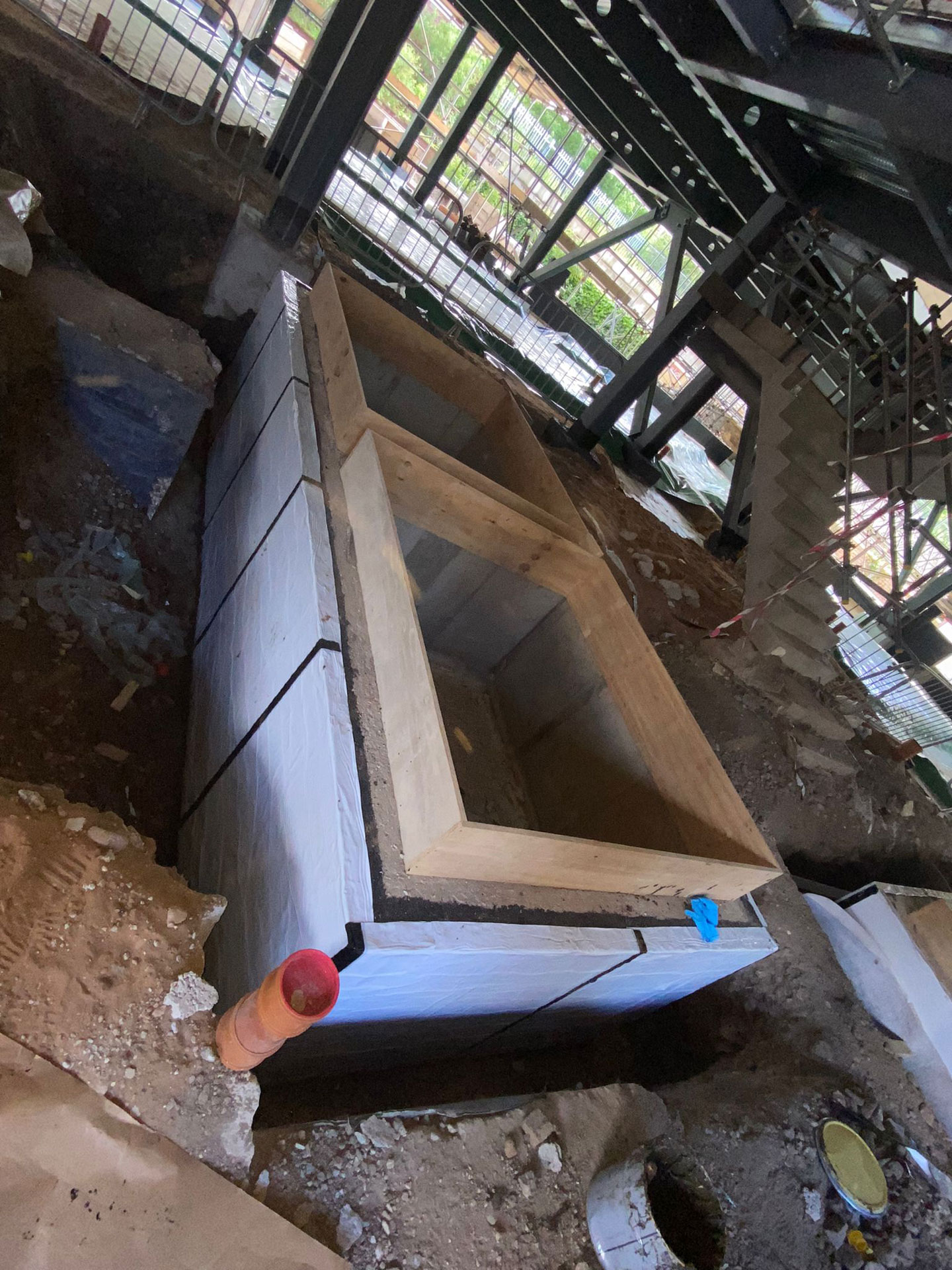 Products Specified
ATAL Bentofix 5300
Floboard 4E
Atal Gas Resistant DPC
GP1 DPM
Premsil GMA
Design | Supply | Installation
Cast Contracting Ltd (CCL) is the UK's leading specialist in Design and Installation of all Waterproofing, Tanking and Ground Gas Systems across the United Kingdom. CCL prides itself on offering the highest level of service throughout the Design, Planning, and Installation process.
Structural Waterproofing & Ground Gas Solutions
---
CCL's in-house design team can offer a comprehensive proposal for all scenarios in line with BS:8102 and BS:8485.
CCL Guarantees
---
One of the most comprehensive Guarantees across the industry, taking full project ownership.
Heritage
---
Cast Contracting Limited is one of the longest standing industry specialists. As it is now part of the CCL Group of Companies, Cast Contracting Ltd has the additional stability and support with over sixty employees across the Group.