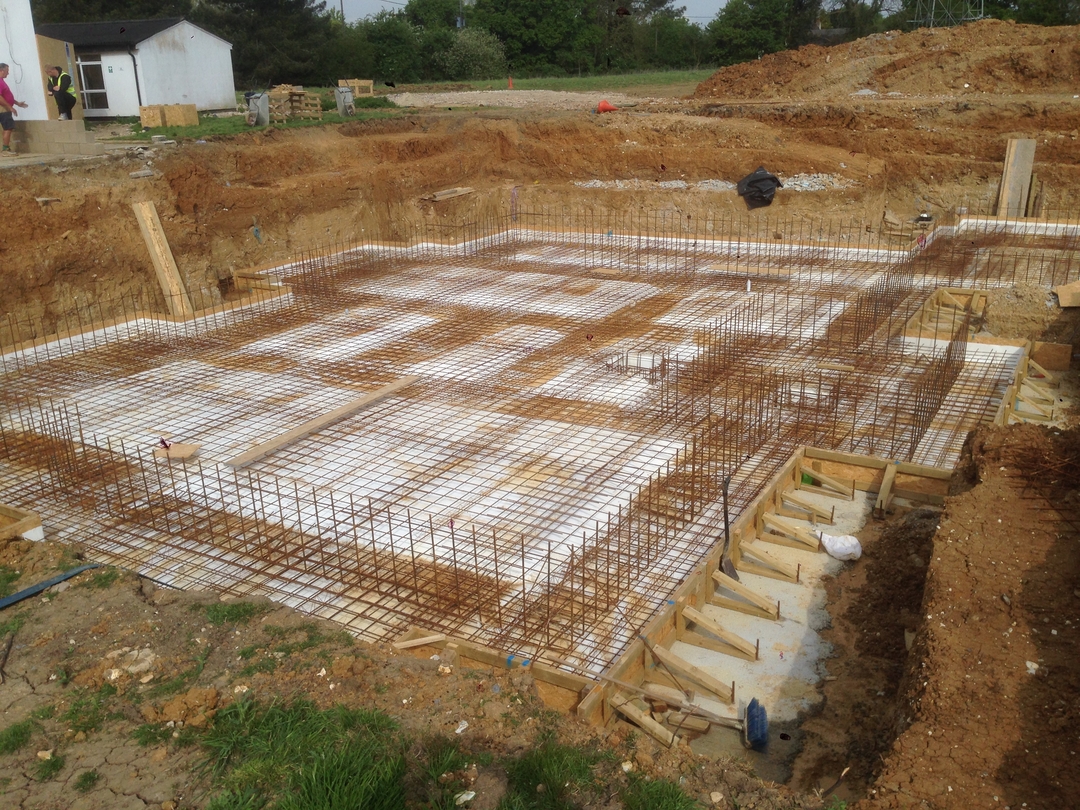 New Build Basement, Chelmsford
A comprehensive waterproofing solution was required for a luxury new build in Essex
The Challenge
Specialist Waterproofing Contractor Cast Contracting Ltd (CCL) were awarded the project by J J Building Services to design, supply and install comprehensive structural waterproofing solutions internally and externally to the basement of a new build house in Chelmsford. The basement was required to be waterproofed to a Grade 3 habitable environment in accordance with BS 8102:2009 (Protection of below ground structures from the ground).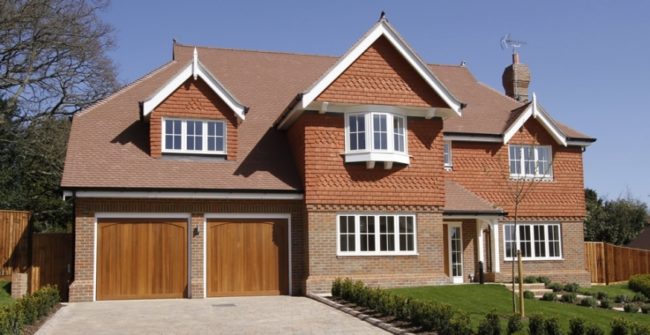 The Solution
Not satisfied with the original specification, CCL worked closely with J J Building Services and their client to develop an appropriate waterproofing strategy for their form of construction. CCL re-designed the waterproofing solution to combine the external waterproofing and internal cavity drain systems and provide two lines of defence against water ingress. GCP- Applied Technologies Preprufe 160R plus was pre-applied to the concrete
slab. GCP Preprufe 800PA was installed to the external face of blockwork retaining walls and these were further protected with GCP Hydroduct
220 protective/drainage sheet.
GCP Bituthene Liquid membrane was applied to the top of retaining walls, terminating at DPC level, to completely seal the system. GCP Hydroduct CF08 fully maintainable internal water management system was applied to the inside face of
walls prior to GCP Hydroduct CF perimeter drainage channel being applied to wall/floor junctions, including inspection ports. This ensured the channels could be maintained efficiently. GCP Hydroduct CF08 cavity drain membrane was then installed across the slab, on top of 50mm thick Newton Fibran XPS-500C extruded polystyrene insulation. This was sealed at wall/floor junctions with GCP Hydroduct strip. The internal cavity drain system linked into two cavity drain pumped sump chambers with battery back-up system and high-level water alarms.
Client Testimonial
"It was refreshing to work on a project that had been designed and specified in house by CCL. This resulted in a smooth installation process on-site, with any issues being able to be addressed and overcome directly with the CCL design team."

Mark Wells, Site Supervisor, CCL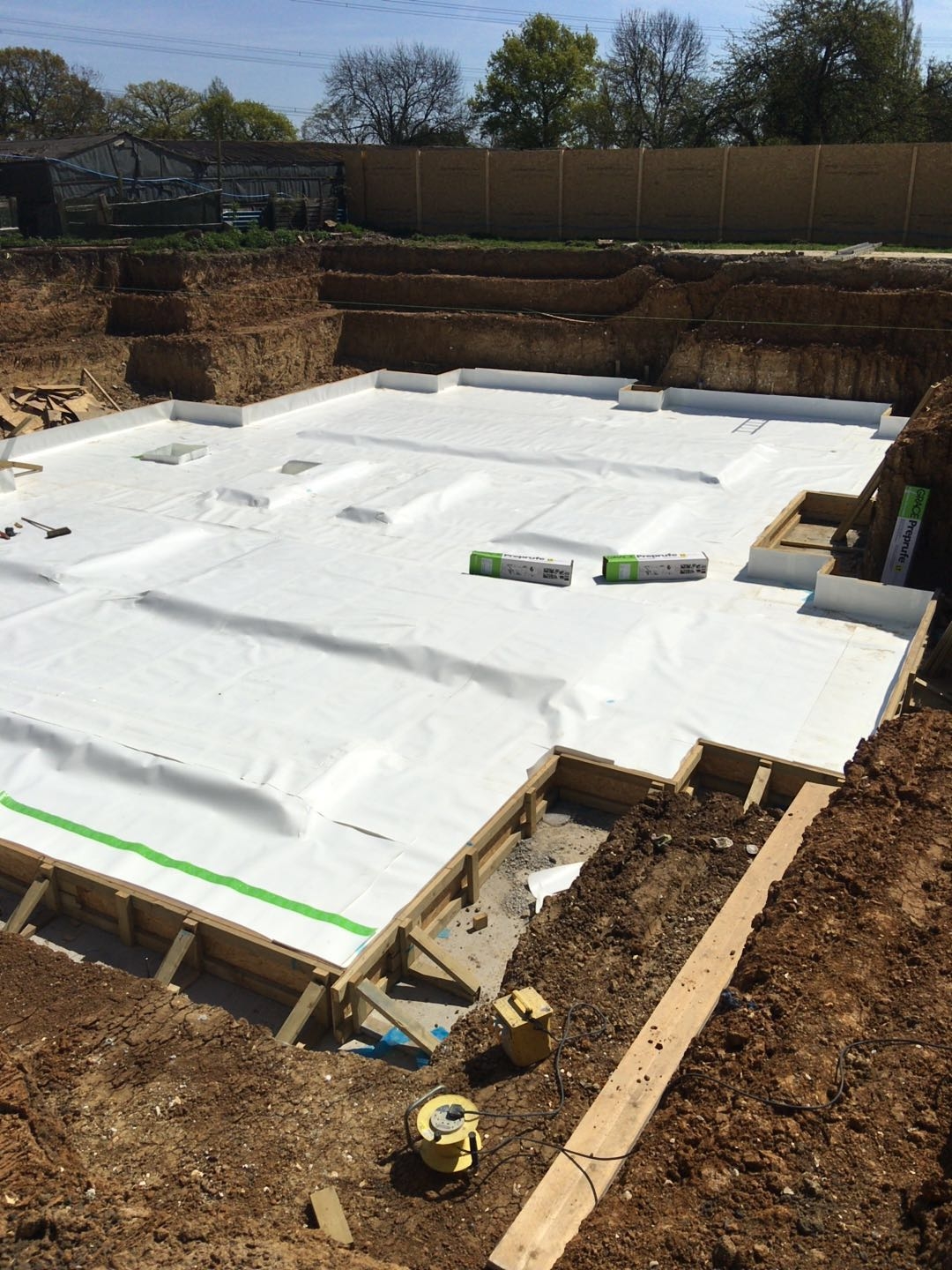 Products Specified
GCP Preprufe 160R Plus
GCP Preprufe 800PA
GCP Bituthene LM
GCP Hydroduct 220 (Vertical drainage sheet)
GCP Hydroduct CF08
GCP Hydroduct CF channel
Newton Fibran XPS-500C extruded polystyrene Insulation
Newton Titan NP400 pumps
Newton High level water alarm
Newton Victron Inverter battery back-up system
Design | Supply | Installation
Cast Contracting Ltd (CCL) is the UK's leading specialist in Design and Installation of all Waterproofing, Tanking and Ground Gas Systems across the United Kingdom. CCL prides itself on offering the highest level of service throughout the Design, Planning, and Installation process.
Structural Waterproofing & Ground Gas Solutions
---
CCL's in-house design team can offer a comprehensive proposal for all scenarios in line with BS:8102 and BS:8485.
CCL Guarantees
---
One of the most comprehensive Guarantees across the industry, taking full project ownership.
Heritage
---
Cast Contracting Limited is one of the longest standing industry specialists. As it is now part of the CCL Group of Companies, Cast Contracting Ltd has the additional stability and support with over sixty employees across the Group.