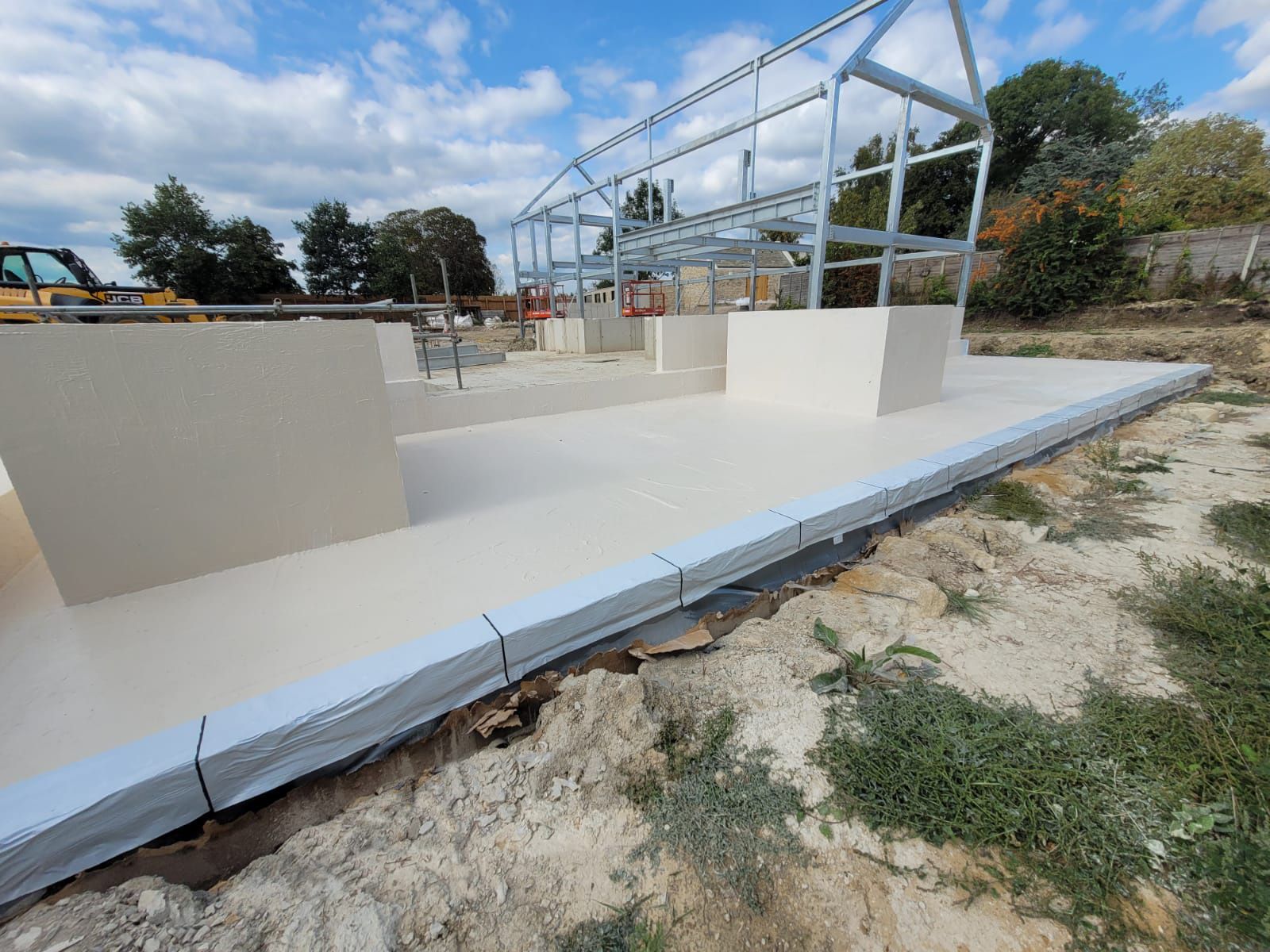 Barns Croft
The supply and installation of Gas and waterproofing membranes for the prestigious new build, Barns Croft, located in Ampney Crucis.
The Challenge
CCL were employed by Cranatt construction to supply and install a combined gas and waterproof membrane solution to the luxury new build dwelling, Barns Croft, inclusive of a basement and buried roof deck.
A gas characteristic of CS2 was identified within ground report, therefore the solution needed to protect against methane, carbon dioxide and hydrocarbons.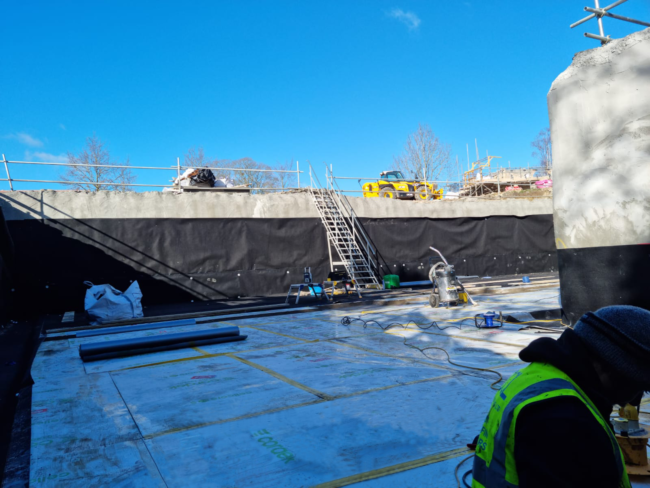 The Solution
Working closely with RIW, CCL supplied and installed RIW's Structureseal GPT gas/ water resistant pre-applied membrane, prior to other contractors within the project forming the reinforced concrete retaining walls and basement slab.
This was followed by the application of RIW Flexiseal 500HG waterproof coating and protective drainage sheet to the concrete roof decks above the basement areas. Including Sheetseal GR reinforcement, linking onto RIW Structureseal GPT.
In addition to this, CCL supplied and installed RIW's Cavity Drain Membrane as a second form of waterproofing, including the provision of a mechanical sump pump system.
CCL utilised automated thermal heat welding technology to ensure a robust seal for the joints across the whole system. The entire installation was then verified by a certified independent specialist, in accordance with BS8485:2015+A1:2019, whilst also meeting the requirements of CIRA C735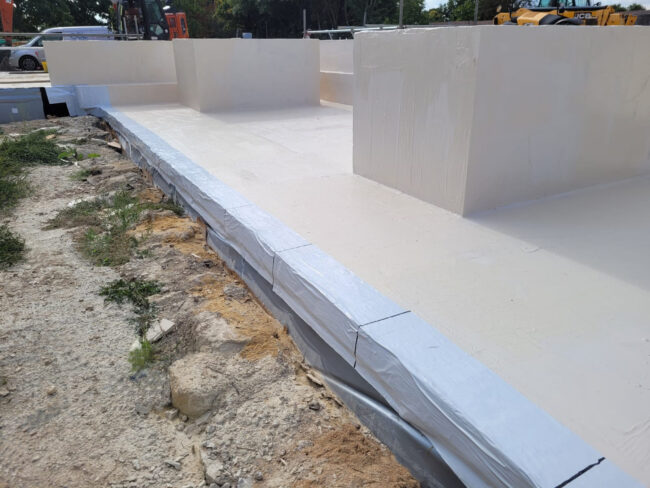 Client Testimonial
"CCL offered the opportunity to have a fully verified waterproofing and gas solution, supplied and installed in accordance with British Standards. Their use of advanced thermal welding technology, provided us with complete peace of mind. From start to finish operatives provided a timely and efficient service, ensuring the whole programme ran smoothly at all times."


Andrew Powell, Project Manager, Cranatt Construction Ltd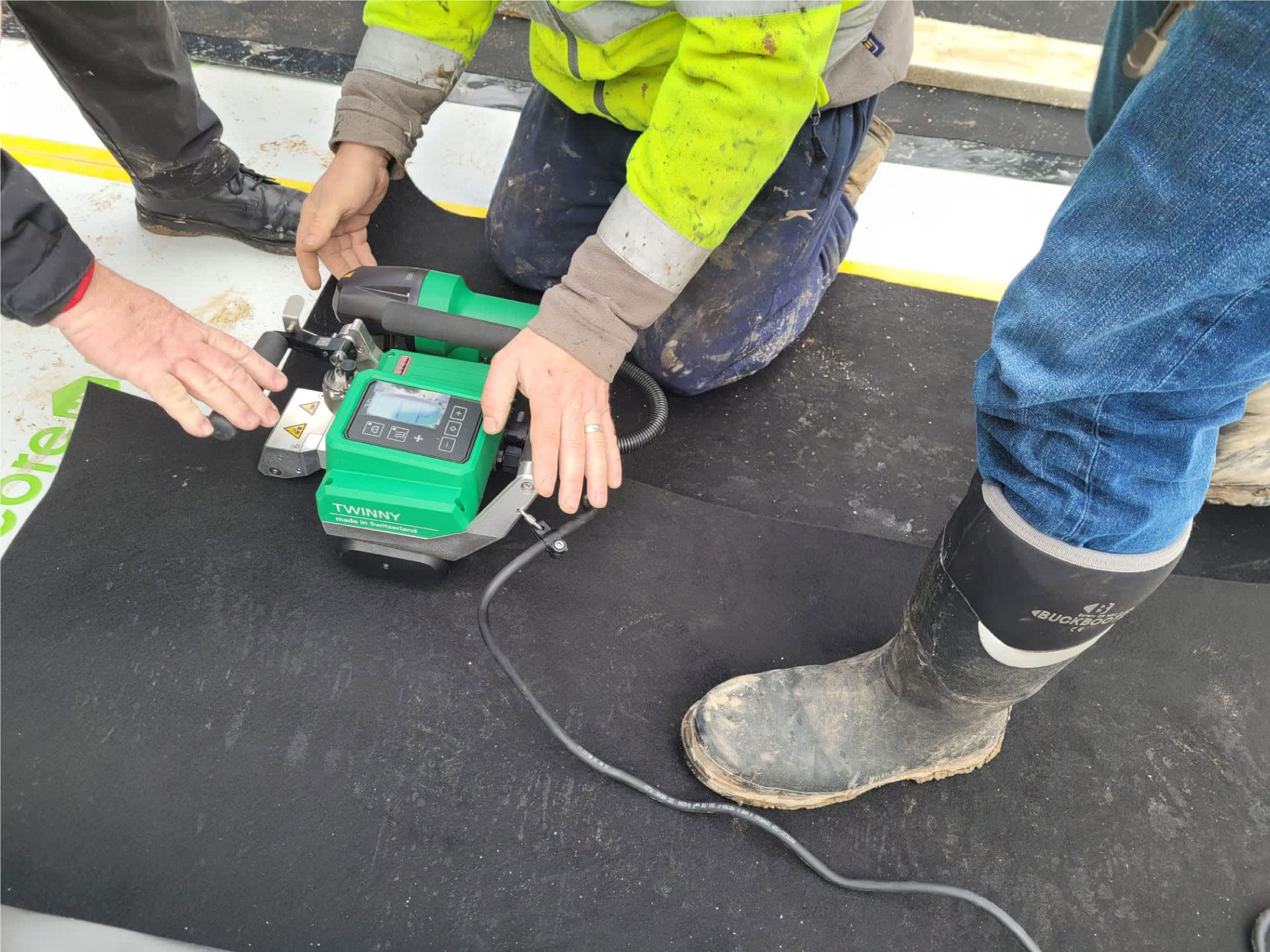 Products Specified
RIW Structureseal GPT
RIW R7 & R20 Cavity Drain Membrane
RIW Aquchannel
RIW Overtape
RIW Flexiseal 500HG
Design | Supply | Installation
Cast Contracting Ltd (CCL) is the UK's leading specialist in Design and Installation of all Waterproofing, Tanking and Ground Gas Systems across the United Kingdom. CCL prides itself on offering the highest level of service throughout the Design, Planning, and Installation process.
Structural Waterproofing & Ground Gas Solutions
---
CCL's in-house design team can offer a comprehensive proposal for all scenarios in line with BS:8102 and BS:8485.
CCL Guarantees
---
One of the most comprehensive Guarantees across the industry, taking full project ownership.
Heritage
---
Cast Contracting Limited is one of the longest standing industry specialists. As it is now part of the CCL Group of Companies, Cast Contracting Ltd has the additional stability and support with over sixty employees across the Group.