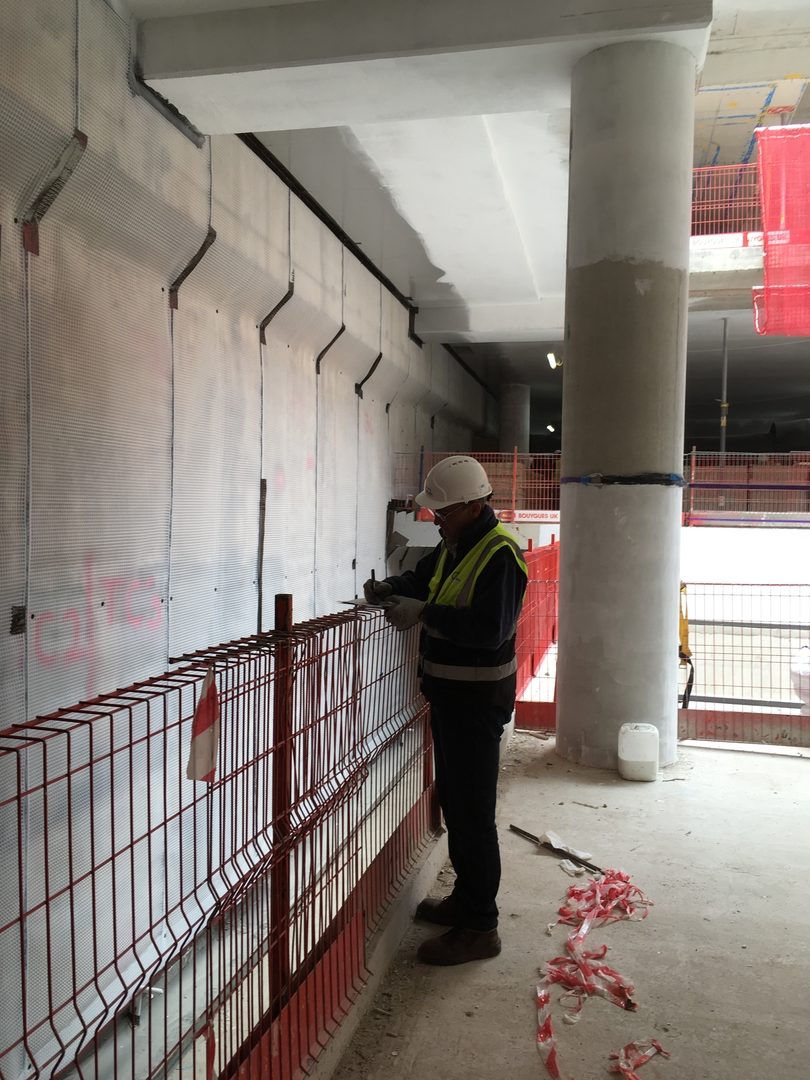 University College London Hospital
A comprehensive below ground water- proofing solution was required for the state-of-the-art Proton Beam Therapy Centre in London
The Challenge
University College Hospital in London is one of only two world class centres in the UK that can offer Proton Beam Therapy to cancer patients. The brand new eleven storey building will enable patients to be treated with Proton Beam Therapy, a form of radiotherapy that destroys cancer cells with pinpoint accuracy, causing less damage to surrounding tissue.
Specialist Waterproofing Contractor Cast Contracting Ltd (CCL) were commissioned by award winning contractor Bouygues UK to, supply and install comprehensive structural waterproofing solutions to the basement walls of the structure.
The hospital development required a waterproofing solution that would meet a Grade 3 habitable environment in accordance with BS:8102:2009 (Protection of below ground structures against water from the ground). During construction it was one of the biggest open excavations in Europe.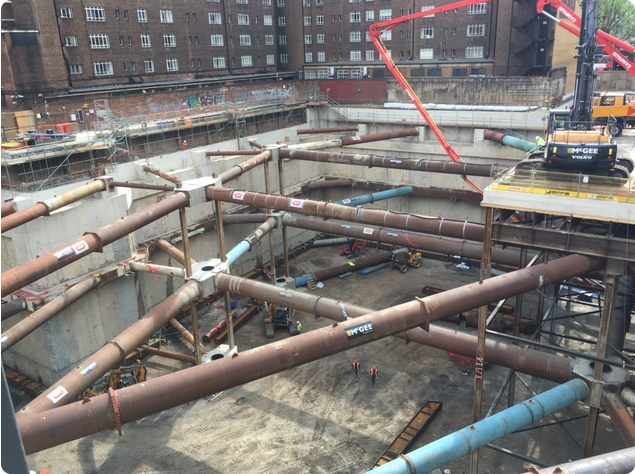 The Solution
CCL installed FIS Premcrete Lime Inhibitor and Hydroflow HP8 cavity drainage membrane system, which was mechanically fixed to the concrete diaphragm basement retaining walls on all four of the basement levels & within the Proton Beam Unit pits. This included the installation of Hydroseal FX cementitious liquid applied waterproof coatings within the drainage channels and to the intermediate basement slab interfaces.
CCL included the installation of condensation strips and Premcrete Hydroflow Drainage channel to the wall/floor junctions, connecting to suitable drainage gullies. The drainage channels incorporated regular inspection ports to provide the facility with futureproof maintenance of the system and to ensure that the system was fully compliant with and in accordance with BS8102:2009.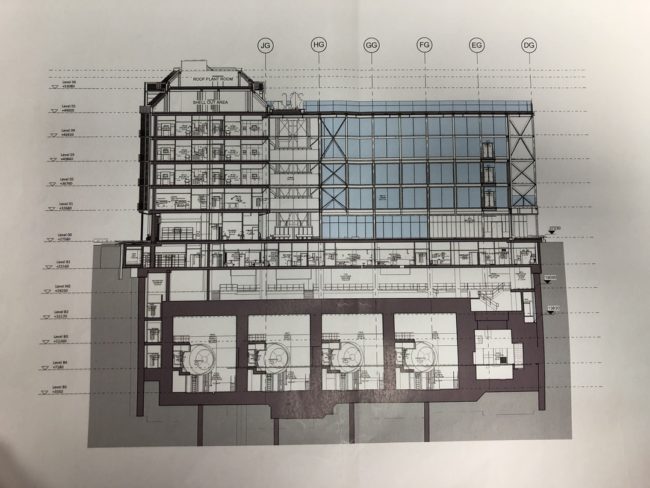 Client Testimonial
"Our specialist waterproofing team worked closely with all trades on the upper floors at UCLH to provide time critical waterproofing to the extensive underground areas to a professional standard. CCL's experience of working at height safely and on fast paced, complicated fit outs, ensured that the timescales set by Bouygues UK were strictly adhered to and the works were installed as specified."

Martin Duncan, Project Supervisor, Cast Contracting Ltd
Products Specified
FIS Premcrete Lime Inhibitor
Premcrete Hydroflow HP8 cavity drainage
Premcrete Hydroseal FX cementitious liquid
Premcrete Hydroflow Drainage Channels
Premcrete Epocote FS
Design | Supply | Installation
Cast Contracting Ltd (CCL) is the UK's leading specialist in Design and Installation of all Waterproofing, Tanking and Ground Gas Systems across the United Kingdom. CCL prides itself on offering the highest level of service throughout the Design, Planning, and Installation process.
Structural Waterproofing & Ground Gas Solutions
---
CCL's in-house design team can offer a comprehensive proposal for all scenarios in line with BS:8102 and BS:8485.
CCL Guarantees
---
One of the most comprehensive Guarantees across the industry, taking full project ownership.
Heritage
---
Cast Contracting Limited is one of the longest standing industry specialists. As it is now part of the CCL Group of Companies, Cast Contracting Ltd has the additional stability and support with over sixty employees across the Group.