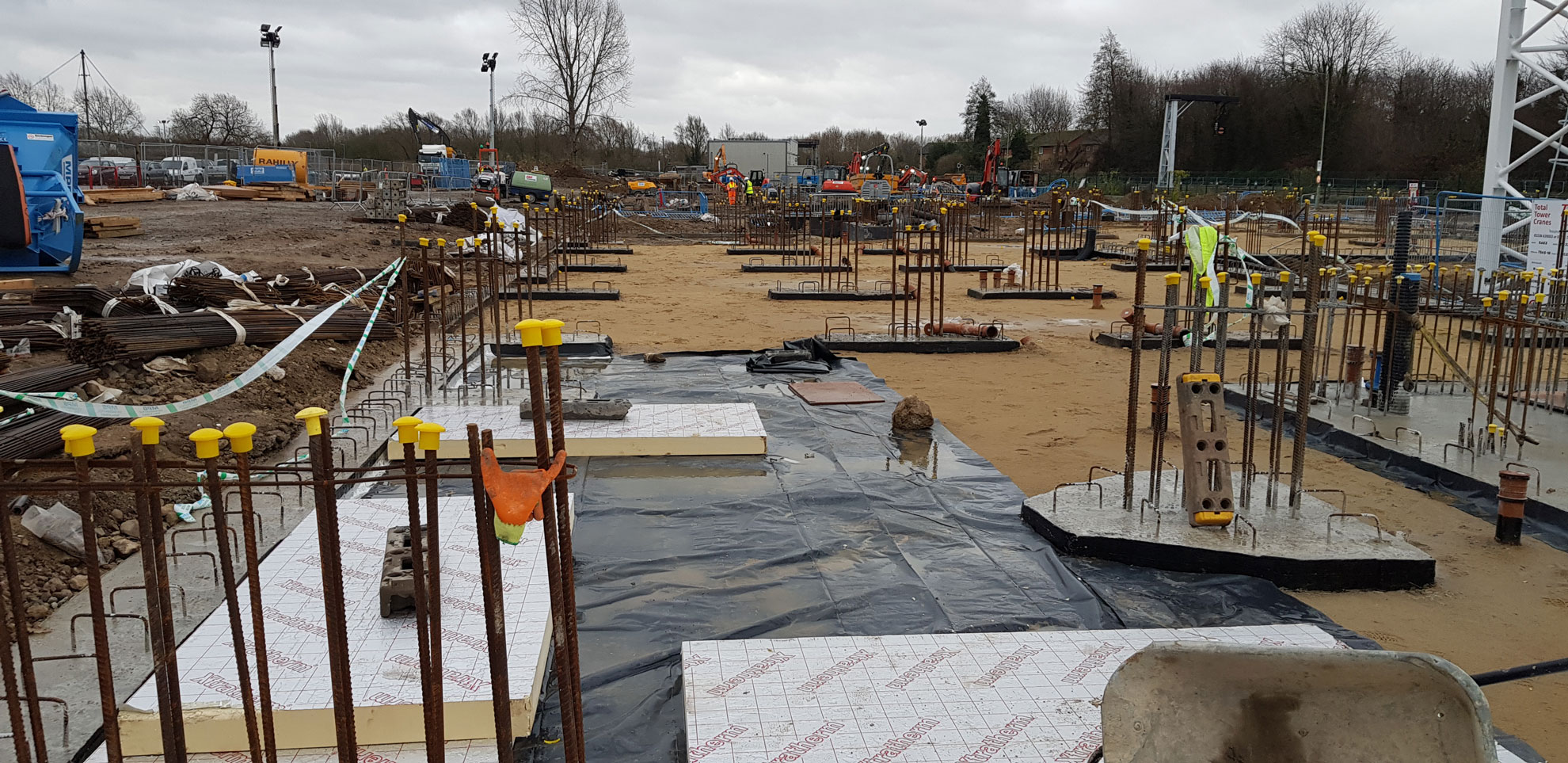 Student Castle, Oxford
A below ground waterproofing solution was required for Oxford University's Student Castle, a high specification development providing student accommodation.
The Challenge
CCL Design Services were commissioned by Winvic Construction to act as the principal designer, to design a DPM solution under the ground floor slab to each of the three accommodation blocks.
The project comprises of 515 bedrooms, with the three main blocks constructed in reinforced concrete, housing student accomodation across six storeys.
In addition, the each of the blocks comprised a gym, games area, large private meeting rooms, roof terrace and bike store.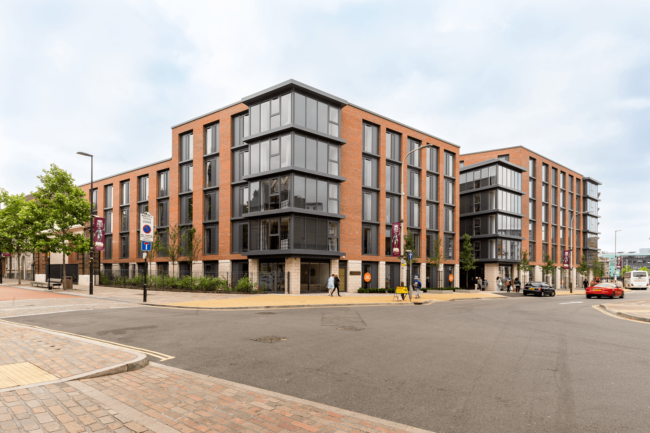 The Solution
CCL's CSSW qualified design team specified the installation of Newton's 104 Crystalline Coating across the concrete ground beams, with Visqueen's Eco DPM to be applied across sand blindings prior to installation of the insulation, vapour membrane and concrete ground floor slabs.
The system was terminated up to DPC level using Visqueen's Self-Adhesive Membrane (SAM), fIxed to the cement particle board. The specification also required all service penetrations to be completley sealed, providing a fully sealed system.
CCL produced detailed project specific CAD drawings for each element of works, ensuring the site team had a clear understanding of what was required. The design package included CCL'S £10million PI Insurance cover.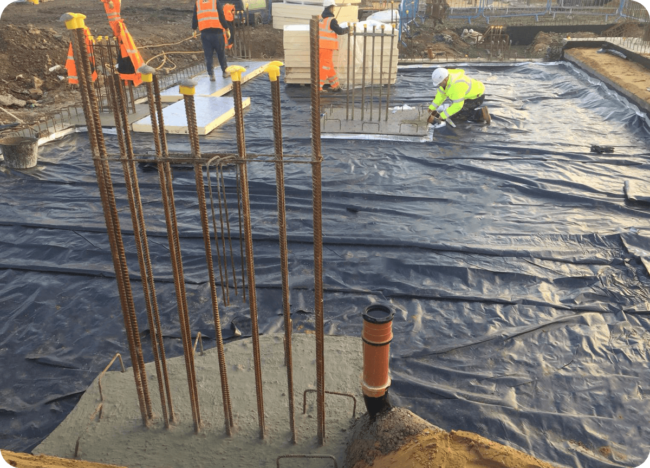 Client Testimonial
"The CCL team designed and installed a robust waterproofing solution across the
entire project. A successful installation process was achieved thanks to the employment of good quality control sign off procedures, pre site surveys and close communication with the Winvic team onsite throughout the project."

Francis Cawley, Project Manager, Winvic Construction Ltd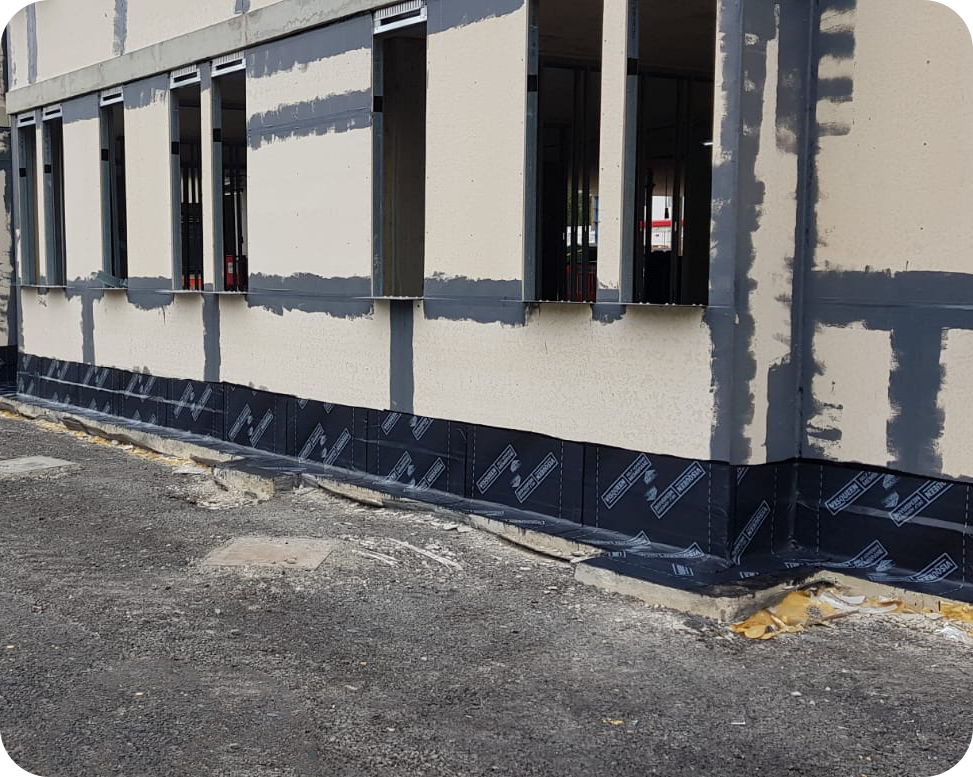 Products Specified
Visqueen Eco DPM
Newton 104 Crystalline
Visqueen Self-Adhesive Membrane
Visqueen Top Hats
Design | Supply | Installation
Cast Contracting Ltd (CCL) is the UK's leading specialist in Design and Installation of all Waterproofing, Tanking and Ground Gas Systems across the United Kingdom. CCL prides itself on offering the highest level of service throughout the Design, Planning, and Installation process.
Structural Waterproofing & Ground Gas Solutions
---
CCL's in-house design team can offer a comprehensive proposal for all scenarios in line with BS:8102 and BS:8485.
CCL Guarantees
---
One of the most comprehensive Guarantees across the industry, taking full project ownership.
Heritage
---
Cast Contracting Limited is one of the longest standing industry specialists. As it is now part of the CCL Group of Companies, Cast Contracting Ltd has the additional stability and support with over sixty employees across the Group.