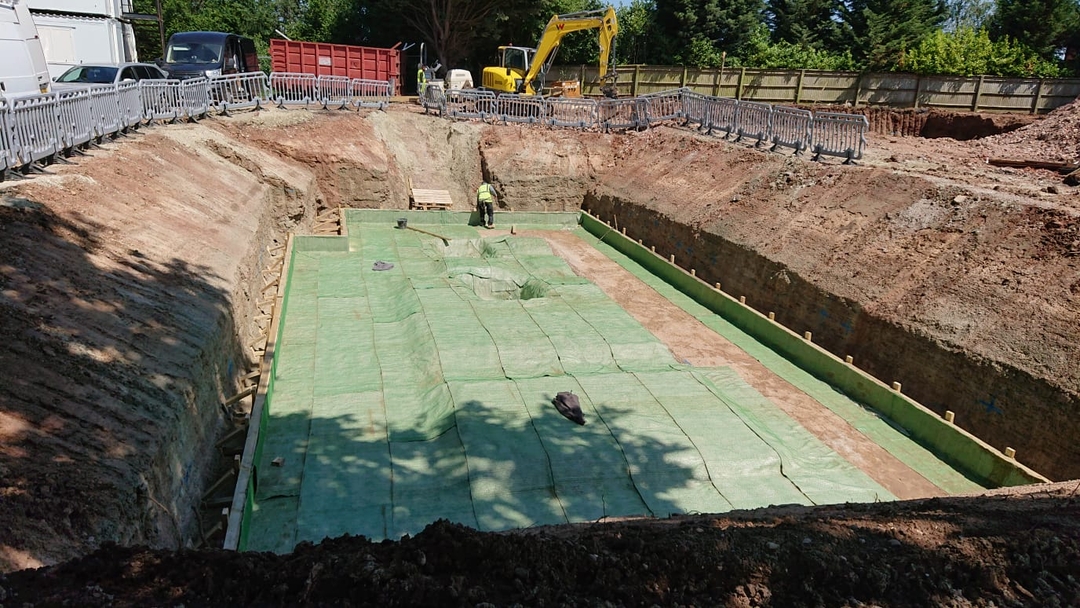 Four Winds Farm
A waterproofing solution was required to the basement, games room & cinema of a brand-new house in Warwickshire
The Challenge
Following the demolition of a previous dwelling, a new luxury house with underground basement containing a plant room, games room and cinema was constructed on a rural site in Warwickshire.
Waterproofing Specialists Cast Contracting Ltd (CCL) were commissioned by Furber Young Developments to design, supply and install a waterproofing solution into the basement that would meet a Grade 3 habitable environment in accordance with BS:8102:2009 (Code of Practice for protection of ground structures against water from the ground).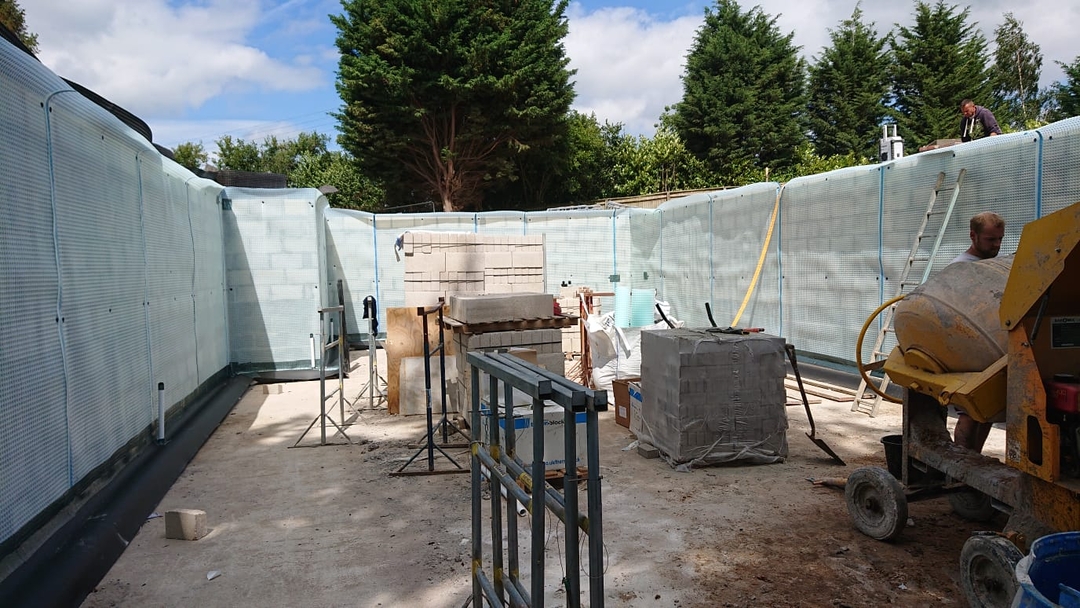 The Solution
The basement was to be comprised of a double skin of blockwork with concrete infill for the retaining walls built of a concrete raft slab. The high-risk project needed a robust waterproofing solution that would protect the highly porous blockwork and concrete infill from water ingress.
CCL recommended a combined waterproofing approach as backed up in BS:8102: 2009. A complete external 'Type' A waterproofing system was specified including RIW Structureseal sodium bentonite under the concrete basement slab and post applied RIW LAC liquid applied coating to blockwork walls, returning up to the DPC level.
This was protected with RIW Doubledrain that linked to the maintainable land drain, prior to others backfilling with shingle.
To provide the second layer of waterproofing, CCL installed an internal 'Type C' water management system, comprising of Platon P8/ P20 Cavity Drain membrane, and an Aqua channel located within a rebated channel at all wall/floor junctions. This connected with a sump chamber that comprised of twin Newton sump pumps with battery backup system and high-level water alarm.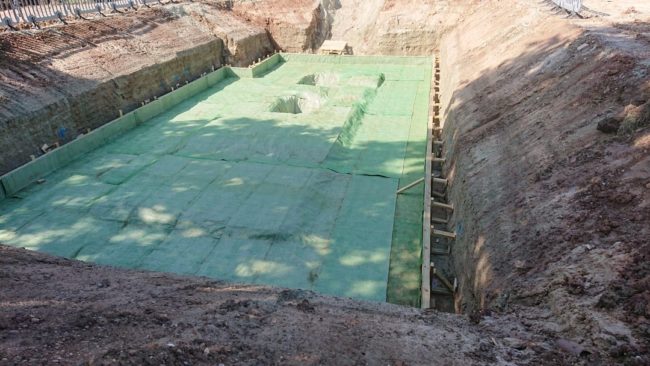 Client Testimonial
"At the start of the project, our biggest concern was that the client only wanted to install a Type C Cavity Drain system, and due to the nature of the construction, this was not going to provide a water resistant structure. Fortunately, our recommendation to install two forms of waterproofing was taken onboard by the client, and an external waterproofing system was added to the specification."

Jim Langdon, Contracts Manager, Cast Contracting Ltd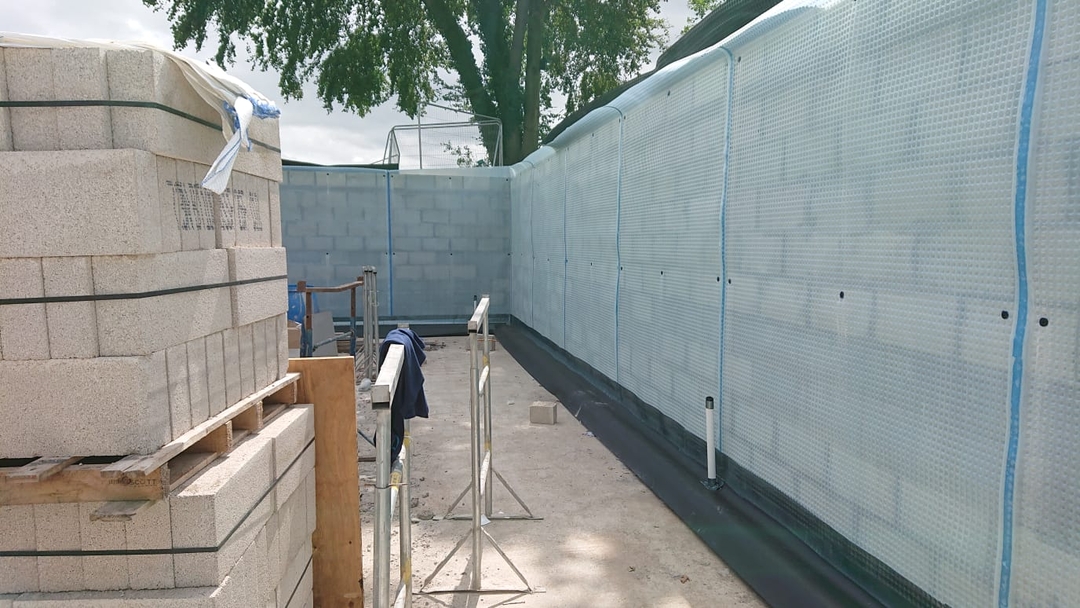 Products Specified
RIW Structureseal
RIW LAC
RIW Sheetseal 226
RIW Doubledrain
Platon P8 & P20 cavity drain membranes
Platon Aquachannel
Newton NP400 sump pumps
Newton high level water alarm
Newton Victron Inverter battery backup system
Design | Supply | Installation
Cast Contracting Ltd (CCL) is the UK's leading specialist in Design and Installation of all Waterproofing, Tanking and Ground Gas Systems across the United Kingdom. CCL prides itself on offering the highest level of service throughout the Design, Planning, and Installation process.
Structural Waterproofing & Ground Gas Solutions
---
CCL's in-house design team can offer a comprehensive proposal for all scenarios in line with BS:8102 and BS:8485.
CCL Guarantees
---
One of the most comprehensive Guarantees across the industry, taking full project ownership.
Heritage
---
Cast Contracting Limited is one of the longest standing industry specialists. As it is now part of the CCL Group of Companies, Cast Contracting Ltd has the additional stability and support with over sixty employees across the Group.